Hot Roll 1.5mil Laminate
for only $0.99/rolling ft., lowest price in town!
We can laminate almost any flat item up to 24 inches wide and unlimited length in gloss finish*.  For personal or business use.  Anything you want: items you buy from us, made yourself, or bought somewhere else. 
We laminate while you wait or large jobs can be dropped off.  Most jobs take only a few minutes to complete.
Laminating is an excellent way to protect and preserve your items for long-term use and enjoyment.  Don't worry about spilling, ripping or crumpling your items.
Whether you're preserving a memory (i.e. photos) or documents (i.e. IDs and certificates) or you have menus, worksheets or other items that are used daily, laminating will make them last longer.  Laminating also makes them dry erase.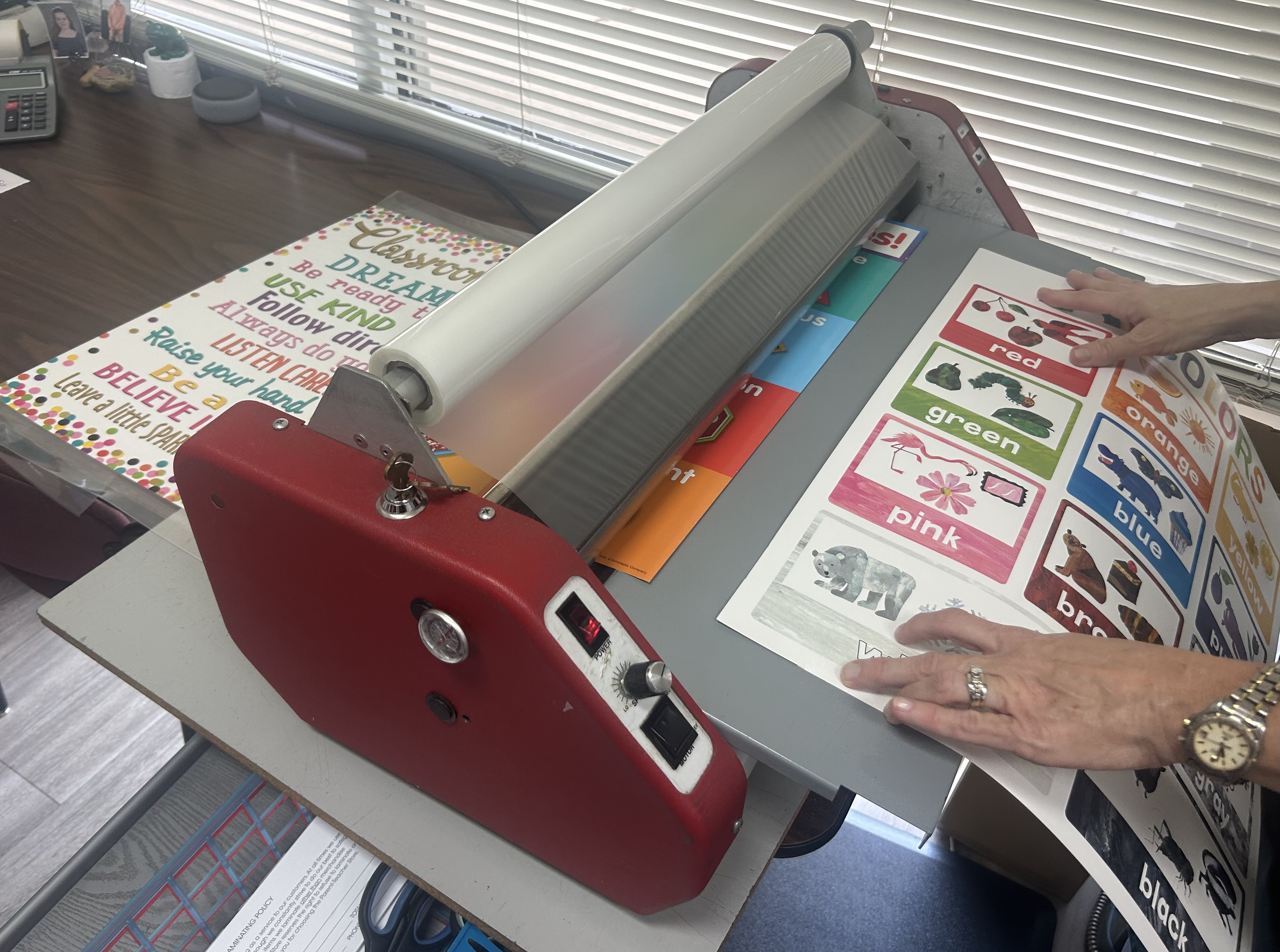 Most popular items that can benefit from lamination:
·       Educational materials (great for teachers/homeschoolers to protect any educational materials used often or by many different children).
·       Posters
·       Chore charts (laminating creates a dry erase chore chart).
·      Bulletin Board Sets
·      Certificates
·      Placemates
·      Your child's school projects or art if you want to preserve them as a keepsake.
·      Report Covers
·       Personal IDs
·       Insurance IDs and documents
·       Other documents (medical forms, school certificates and diplomas, passports etc.)
·       Maps
·       Contracts
·       Menus
·       Calendars
·       Business Cards
·      Business Permit/Licenses
·       Photos
·       Artworks
·      Awards
·      Badges
·       Important letters
·       Bookmarks
·       Banners for advertisements
·       Blueprints
·       Copies and flyers
·       Directional signs for conferences
·       Instructions
·       Nametags
·       Presentations
Note: Avoid laminating documents that have unique security or authentication features that may become invalid as official documents if laminated, such as driver's license, birth certificates, marriage certificates or social security cards.
*Glossy lamination is 1.5mil and makes bold, rich colors come alive with a gloss finish. Glossy lamination is smooth, reflects a lot of light, and gives items a shiny quality. It is a durable choice that has a higher level of protection than matte and is easier to clean.  Turn any poster into a useful, reusable tool.